Academies and Leadership Programs
---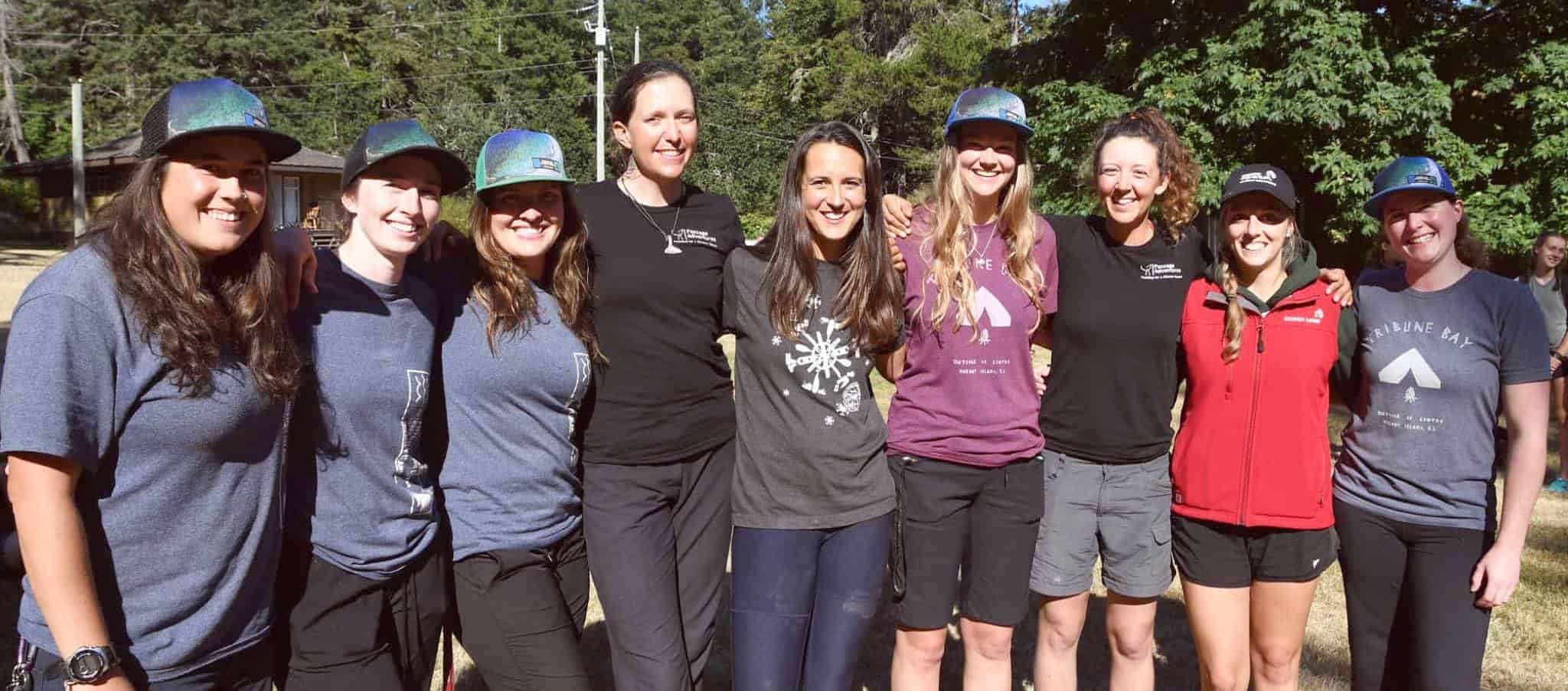 Our academies and leadership programs are geared towards the young adult looking to gain experience in outdoor education and leadership. If you're ages 15 and up, check below for some great opportunities to meet young adults in your community with similar goals!
Please see below for Leadership Programs we have offered in the past! We are hopeful to offer more programs in the future. Stay tuned to this page and our social media sites to get the latest news!
---
Ocean Literacy and Leadership Camp: an educational retreat for youth
---

(2018-2019) Are you between the ages 15 and 18 and passionate about saving the ocean and learning the leadership skills to put an ocean conservation project into action? Then this academy is for you.
You can look forward to:
Learning about the coastal environment
Ocean literacy training from Ocean Wise
Meeting keynote speakers in Environmental and Ocean Conservation
Four Independent Study Grade 12 credits with NIDES by Navigate
Speakers and workshops for the Ocean Literacy and Leadership Camp will include: Deep Bay Marine Field Station, Great Canadian Shoreline Cleanup, and SurfRider Foundation – Pacific Rim.
This 5-day, 4-night camp includes transportation from Vancouver Island to the Centre, workshops and speakers, Centre activities, food, and accommodation.
Previous Years:
The participants of the 2018 Ocean Literacy Academy heard from keynote speakers that hailed from Australia. Paddlers Lucy and Mathilde of Passages Adventures paddled from Juneau, Alaska to Victoria, BC over the span of three months on a plastic-free journey to raise awareness of the impact of ocean plastics and marking marine debris on their journey.
The participants of the 2019 Ocean Literacy and Leadership Camp heard from motivational speaker Talli Osborne and environmental activist Tzeporah Berman. Deep Bay Marine Field Station ran two workshops, and Tanya Otero from Ocean Wise and the Great Canadian Shoreline Cleanup spoke about her plastic-free lifestyle and led a short beach cleanup of Tribune Bay.
Registration is currently closed.
Tribune Bay Outdoor Education Centre provides an inclusive environment and strives to make every participant feel safe and supported. This means that our definition of "youth" embraces students who identify as gender queer, non-binary, trans, or gender questioning.

Search and Rescue Academy
---
The SAR Academy is a 12-day program hosted by Tribune Bay Outdoor Education Centre, Mount Washington, and the Comox Valley Ground Search and Rescue for ages 16 and up. In addition to their Ground Search and Rescue Technician certification, participants will get a 2-day first aid course, six Board of Education credits, 30-hours towards your high school Community Connections Grad Transition requirements, and supplemental outdoor programming such as High Ropes, GPS training, Kayaking, Campfires and overnight survival, river rescue, team building and more!
Check back for updates or contact us for more details about the next SAR Academy. The next SAR academy has been delayed until further notice.
Other Leadership Programs
Do you have a leadership academy that you've always wanted to start or be a part of? Connect with us to make it happen!
---
Centre Activities Offered:
Campfire Programs appropriate for all ages
Educational animal role play activities and games
Forest and Ocean: Interpretive environmental activities
High Adventure Challenge: High Ropes (7 elements), Rock Climbing, Rappelling, Giant's Ladder, Leap of Faith
Island Hikes: Various distances and difficulty complete with interpretive activities
Ocean Adventure: Stand-up Paddle Boarding, Kayaking, Marine Adventure and Interpretive Boat Tour
Orienteering: using maps and landmarks to make your way around the course
Sustainable Forest Practices and Economic Value
Team Building and initiative tasks: on the ground and using the Low Ropes Challenge Course
See the Activities Page for more details